Antarctica 2013--2014 Part 1: Preparation and PQ
Submitted by

ibuder

on Sat, 09/07/2013 - 14:43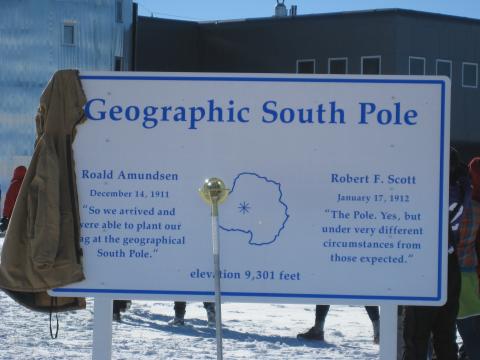 As some of you know, I'm going back to the South Pole later this year in December/January. Preparing to go to Antarctica is an intensive process. Most of it relates to preparing the measurements and instrument upgrades we plan to make there. However, there's also a medical component. Antarctica is a "harsh continent" with high altitude (the effective pressure altitude at the South Pole is around 10,500 ft.), freezing cold, extreme aridity, and limited medical facilities. So we all have to get thorough medical screenings known as "PQ." It's completely prudent, but it means that this week I get to be poked and prodded and lose many vials of blood.
I'm planning to put all my Antarctica-related stories here, conveniently categorized under "Antarctica" and cross-posted to Facebook. There's also an RSS feed for those who like that sort of thing.
If you're interested in sending me anything while I'm on "the Ice," you should send packages by October 15. Letters travel faster, but even flat mail can take 2+ weeks to arrive at the Pole, and I hear that there will be fewer flights this year than last. If you do want to send something, my address is:
Immanuel Buder
South Pole Station - A-149
PSC 768 Box 400
APO AP 96598
Similarly, if you want me to send you something from Antarctica (usually just a postcard), you should tell me your address.